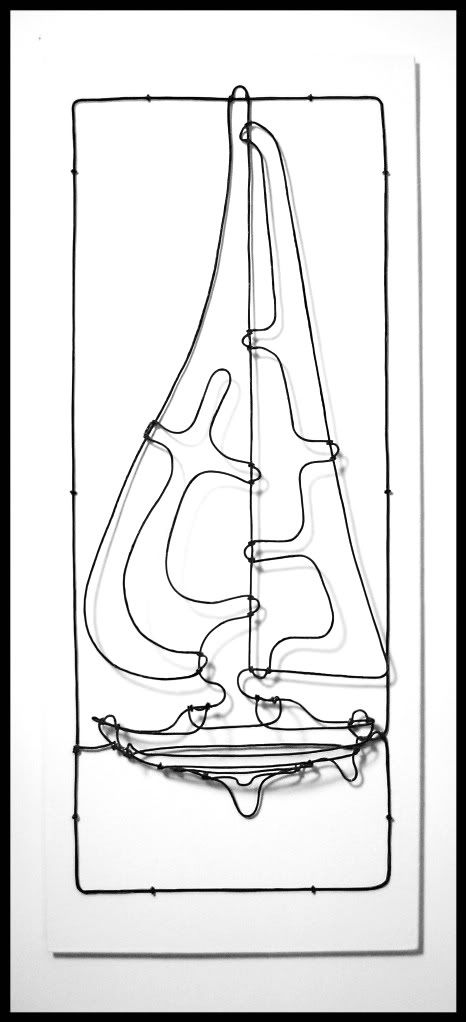 "Waterline" was created in 2011 by wire sculptor LaVern David Thompson. The process involves a single strand of carbon steel wire, hand painted and clear coated to provide an aesthetically pleasing finish to a simple and symbolic sculpture.
The elongated sails of this craft accentuate the force of the wind as it taunts a Mainsail, stretches a Genoa and applies intense pressure to the mast of an unusually small vessel with an uncertain waterline.
This piece is in a benefit auction Saturday May 14th. Email with any questions.