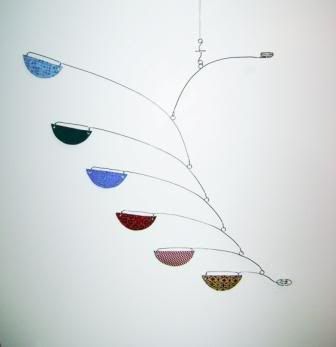 This Matise' inspired mobile is 4.5ft. x 3ft.consist of six fabric sails (fabric sails are different material on each side) two counter weights supported by aluminum cross bars . It is part of the Fabric Mobile Collection and was selected for the exhibit at an artist showcase, gallery and studio called Hot Shops in Omaha, NE.
Email
ldtartstudio@gmail.com
for more information.